Trefz Mechanical, Inc. installs, maintains, services, and troubleshoots a wide range of MEP systems and equipment. We work hand-in-hand with our customers to provide the best options to match your economic and environmental goals. We'll formulate the best possible solutions based on specific applications, needs, desires, and budgets. And our specialists are as comfortable with large, specialized assignments as they are with limited scope projects.
Family Owned and Operated
TMI strives to provide superior quality, efficiency, communication, and professionalism. We stand behind and take great pride in our work. This ideology is present from owner to apprentice. As a family-owned and operated business, accountability is everything. We safeguard our good name by making certain our customers achieve all desired results.
We believe in a higher level of communication, preparation and use of the best available technologies and trade practices. Our customers are always fully informed as we streamline field work and minimize surprises during construction activities. We're constantly looking for better avenues, methods and processes to improve the way we provide for our customers.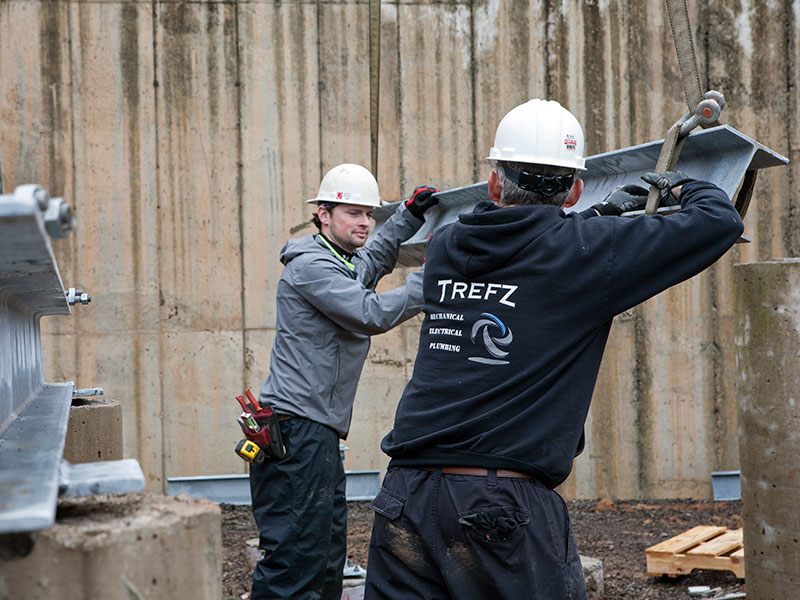 Eco-Friendly Operations
Trefz Mechanical is committed to green installations. By using the highest efficiency equipment available we are able to install eco-friendly systems that minimize operating budgets while reducing environmental impact. As a custom-solution provider, we work closely with customers to find the "green alternative" that addresses a client's unique combination of challenges and opportunities.
"Our firm relied on Trefz for replacement and upgrade of RTUs, split systems, cast iron boilers, condensing boilers, computer room air conditioners, unit heaters, etc., along with ductwork modification and installation, electrical work, and updates to the controls and the building management system, to incorporate the new equipment at various types of facilities from municipal buildings to community centers to a firehouse. We find Trefz competent in their field, knowledgeable, responsible, efficient, cooperative, and pleasant to work with and look forward to continuing to work with them on future projects."